The Weed Man Rexburg, ID team lives and works in the communities that we serve. Offering quality service is our main goal for our customers and neighbors. Meet your Rexburg, ID Weed Man team of lawn specialists who are professionally trained to manage all of your lawn care needs. We're happy to introduce ourselves!
Heath | Owner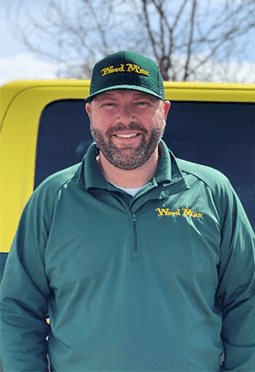 Heath Edwards is the Owner/General Manager of Weed Man Rexburg, Pocatello and North Utah. He took over this business in 2004. He has been involved in lawn care for his whole life as he originally worked for Weed Man back in college. He has such a great sense of humor and brings an upbeat tone to the office. He makes work fun and is such a great inspiration. He believes you can do anything if you put your all into it.
Mark | Head Technician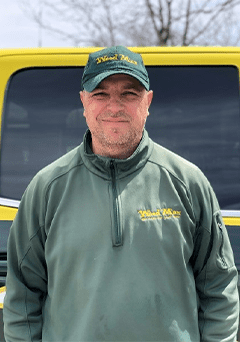 Mark Stucki is our Senior Technician Manager. He has been with Weed Man for 10+ years and has been a huge part in making sure your lawn looks the best it can for this year's festivities. When he's not out providing the best services, you can find him… Actually, you won't be able to find him because he'll be in camo, hunting, somewhere in East Idaho.
Bojack | Certified Lawn Care Technician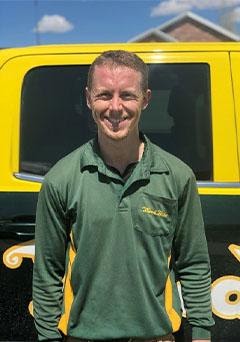 Coming to us from Bear Lake Valley, Bojack brought along his fun and witty personality. He has a special talent for befriending animals, always assuring all customers animals are in the best care when he is performing applications. When not at work you will find Bojack reading, or scuba diving.
Tyler | Certified Lawn Care Technician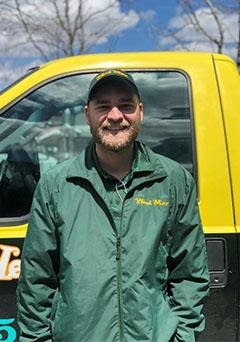 All the way from Saint Joseph, Montana Tyler brought with him his love for the outdoors. He loves Weed Man because it gives him the opportunity to be outside and see the beautiful Idaho landscapes we are familiar with and love. Tyler is a Certified Technician with the Idaho Department of Agriculture. He particularly enjoys playing with his dogs, watching fixer upper shows with his wife, and singing.
Harry | Certified Lawn Care Technician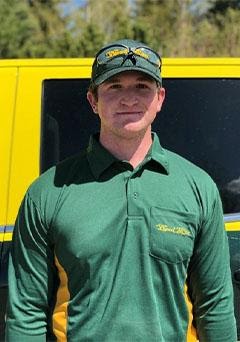 Having been raised in Rexburg, Harry took advantage of the beautiful outdoor features Idaho has to offer and grew a love for photography. Outside of work you will find him on the golf course in the Summer and up in the mountains snowboarding during the Winter. Harry loves providing picture perfect lawns for all of Weed Man's customers as a Technician.
Chris | Certified Lawn Care Technician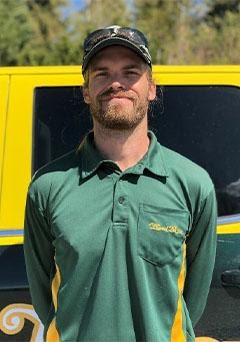 Chris enjoys the outdoor experience Weed Man provides, and the fun work environment. Having grown up in Rexburg, Idaho he particularly enjoys the outdoor activities such as snowboarding, and going on Motorcycle rides with his wife. He is currently working towards his lawn care technician license.
Josh | Lawn Care Technician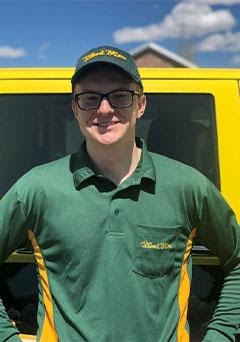 Josh is originally from Las Vegas. When not working you can catch him playing basketball, the guitar, and learning about philosophy. He is currently working towards a psychologist degree at BYU-Idaho, as well as becoming a certified lawn care technician with the Idaho department of agriculture.
Caleb | Certified Lawn Care Technician
Caleb enjoys the opportunities to get to know more people, and the experiences Weed Man provides him. He is a certified lawn care technician with the Idaho Department of Agriculture. Outside of work he loves to pay video games, read, and camp, and currently is working towards a degree in cyber security, and buying a home with his wife.
Connor | Technician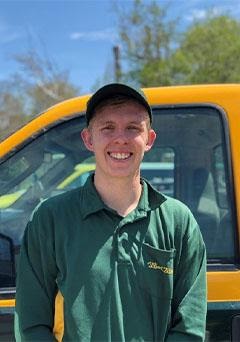 Growing up in Arizona Connor adapted a love for the outdoors, which is what drew him to Weed Man. He loves to play volleyball, ping pong, really any type of game, and has a specific talent for card tricks. His dream is to get accepted into physical therapy school. He is currently working towards his Lawn Care Technician license.
Trish | Finance
As Heaths wife, Trish has been with Weed Man since the very beginning. She is the woman behind the curtain and keeps the business going with the finances. She makes sure everyone gets paid around here. Her favorite hobbies are to snowboard in the winter, hike and surf in the summer, and do CrossFit. She is well rounded as she dabbles in many different businesses and is a great asset to the office!
April | Office Manager
April is our Customer Service Representative and Accounts Payables person. If you notice anything going on with your account, have questions about what has been scheduled for your lawn, or just need to pay your bill, April is our "quick draw McGraw" of the office phones. She is quick to answer the phone and will get you taken care of in a timely matter.